Audio guide for the smartphone
The easiest way to explore the trail is with the free audio guide, which you can use on your smartphone via the free Hearonymus app: Brochure
Alternative to the audio guide there is a small brochure (in German), which you can get for free at the Telfes tourist office (Telfes tram stop) or you can download the PDF here: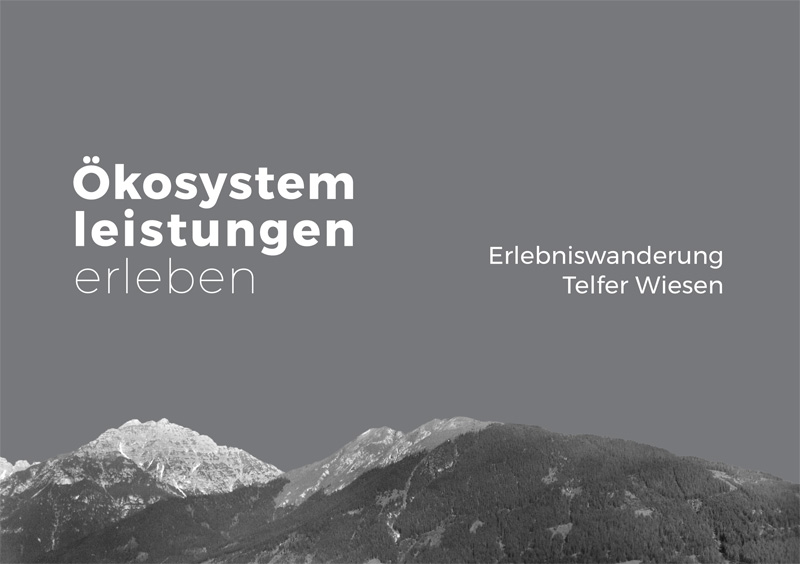 PDF brochure:
Ideal for browsing on your mobile, tablet or computer – identical to the paper brochure available from the Telfes tourist office.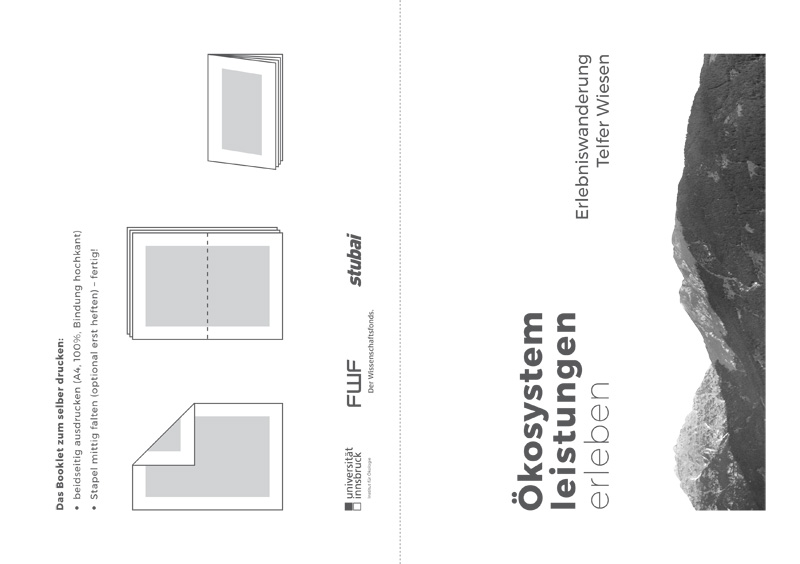 Print-at-home brochure:
Download the pdf, print it double-sided using the full page, lay the pages on top of each other, fold in the middle and there you are!
→ Download PDF
Guided walk
A guided walk is another way of finding out more about the world of ecosystem services. This is an option particularly suited to school classes.
→ Link to Natopia